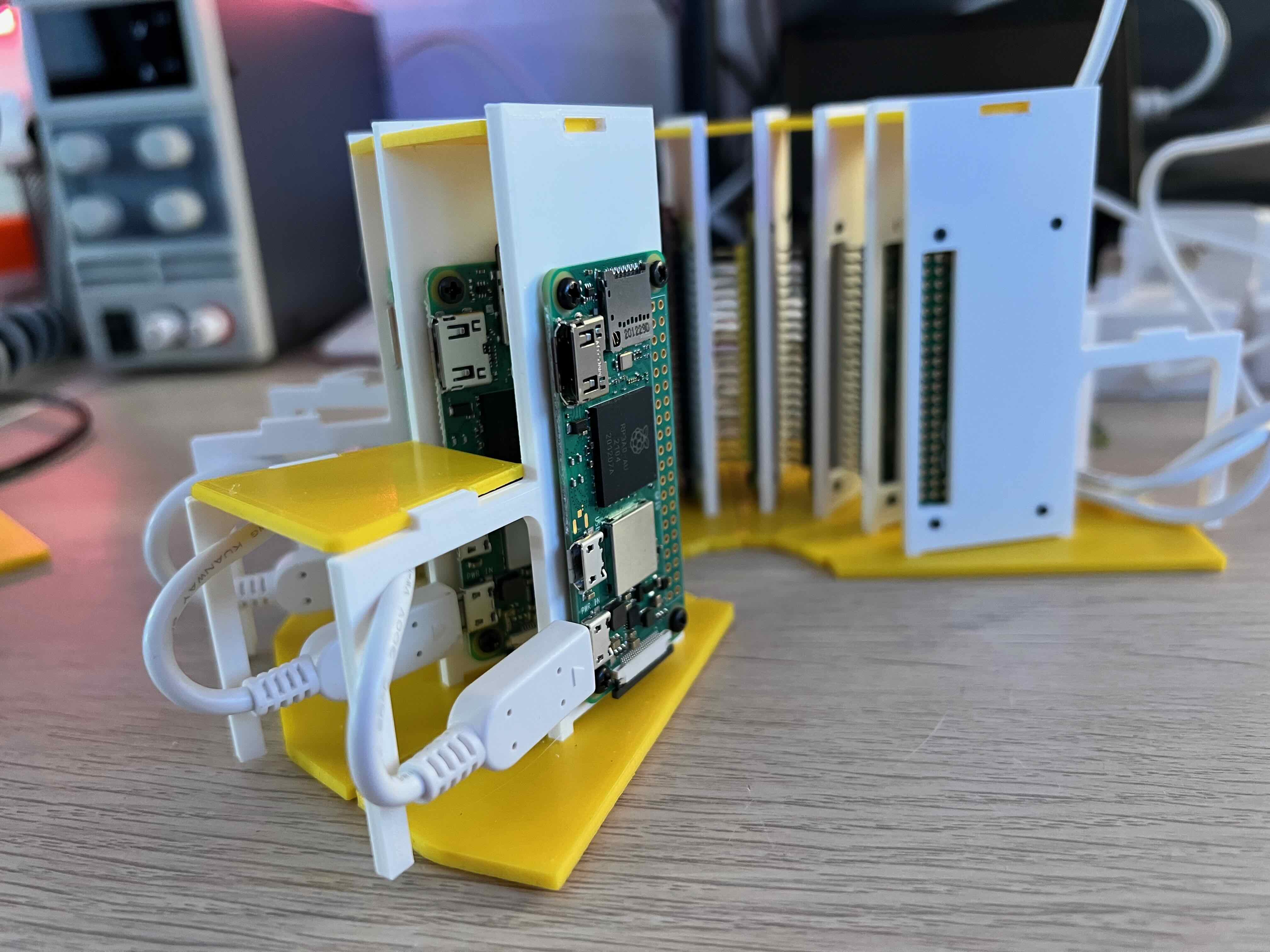 Clustered-Pi Zero edition
Print your own Cray-1 Supercomputer
8 February 2022 by Kevin McAleer
---
Design
The design of the Clustered-Pi Zero is based on the Cray-1 supercomputer from 1970s.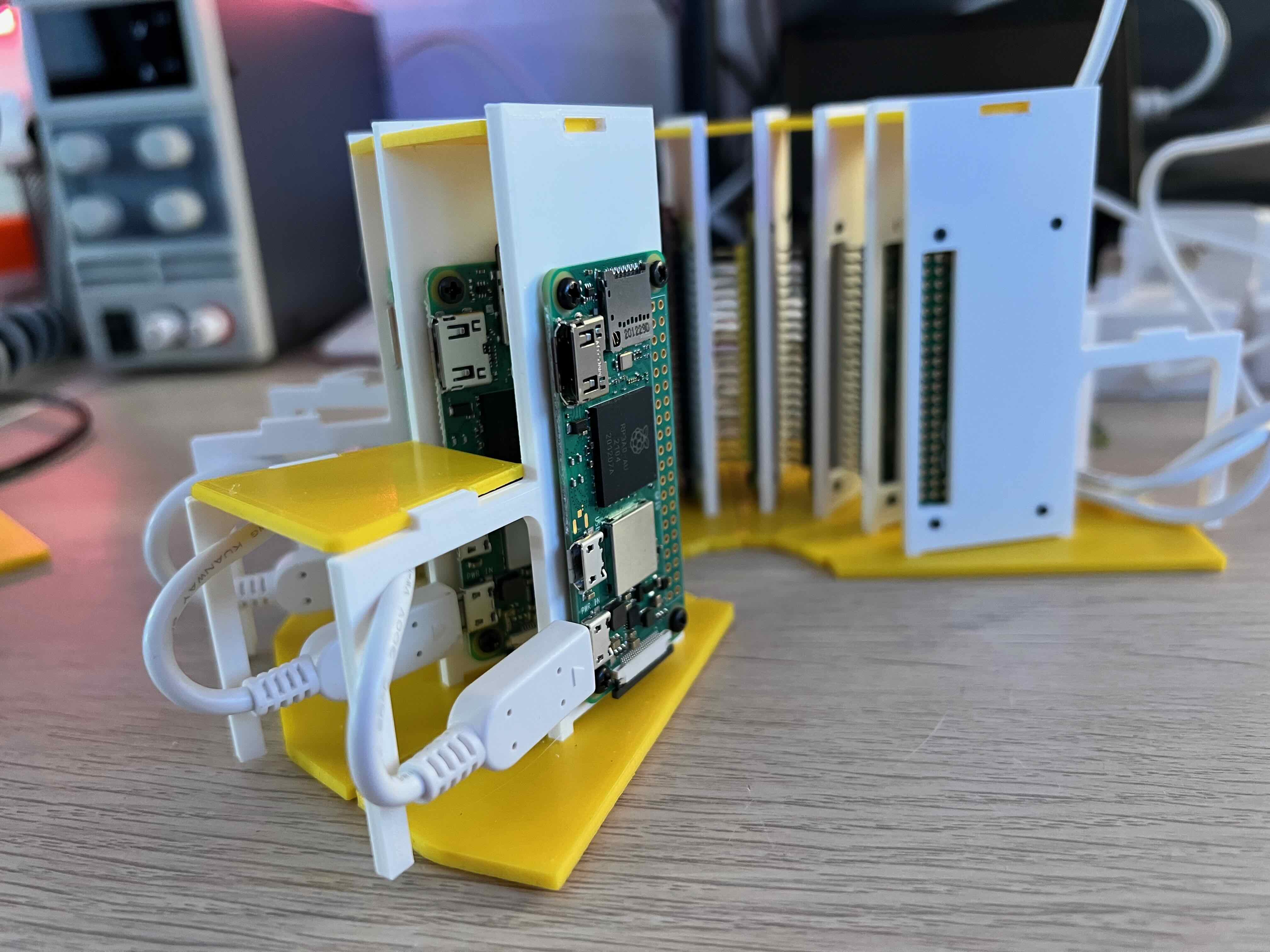 STL Files
The Model is made up of a couple STL files that you can print out to make your own Clustered-Pi:
For a complete model you will need to print out:
12 x Pi Holders
12 x Bottom Secions
11 x Cushions
11 x Top Panels
11 x Side cushions (optional as currently the cable sticks out)
Screws
I bought 20 x M2.5 Standoff for Pi Hat screws from Pimoroni so attach the Zero to the Pi Holder. The screws secure the Raspberry Pi Zero to the 3d printed pi holder.
Raspberry Pi Zero 2
The Cluster is powered by a 12 Raspberry Pi Zero 2 (well, currently 6 Zero 2s and 6 Zero 1.2s).
If you're struggling to get hold of these you can use https://www.rpilocator.com to see current inventory levels across a whole load of suppliers worldwide.